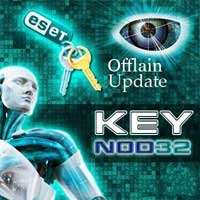 Protect users from malware threats in smartphones, the company presents antivirus Eset security for the popular platforms in the mobile world. Although the two markets is the Symbian OS and Windows Mobile has subsided, but Eset still trying to release for both OS's. Not only that, Eset also presents the version of Android.
Based detikINET release received on Monday (5/23/2011), Eset released Mobile Security Business Edition for Windows Mobile and ESET Mobile Security Business Edition for Symbian. As for Android, Eset Mobile Security is still present in the Beta version.


"ESET Mobile Security is the answer to our increasing concern for security in mobile communications sector," said Miroslav Majtaz, Eset Mobile Security Specialist.

He continued with the popularity of smartphone devices that use Android, users often rely on these devices to store more data is sensitive, especially in the middle of the development of wireless communications technology. Gap is utilized cyber criminals to act.

Added by Yudhi Steady, Technical Consultant, PT. Prosperita-ESET Indonesia, the current OS that is vulnerable to the threats began. So that you can do is prepare the best possible, provide good security devices for computers and communication devices smartphone before it's too late.